GREEN Tube Amps by ELECTRIC AMP, USA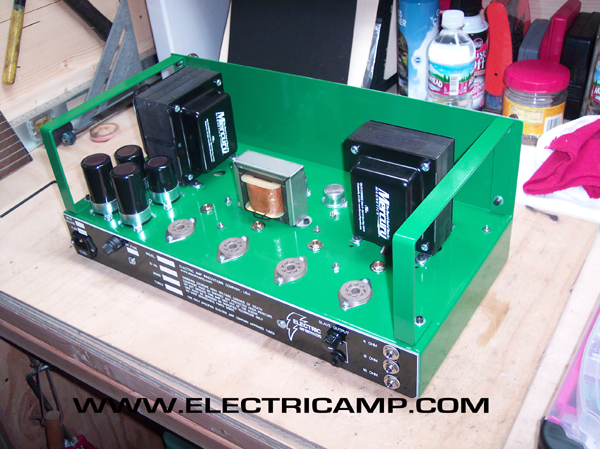 Custom Made Transformers and High Quality Hardware.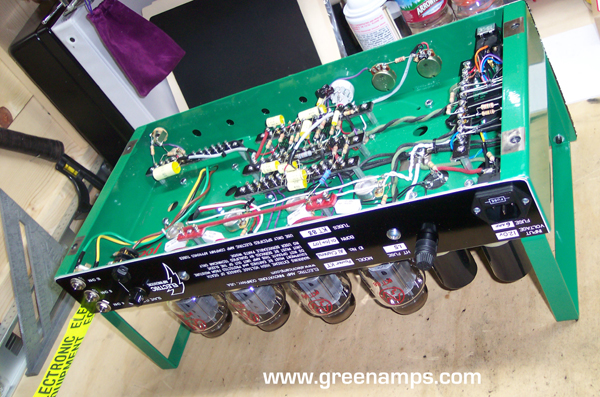 Complete Military Grade Turret Board Design for Point to Point Hardwire.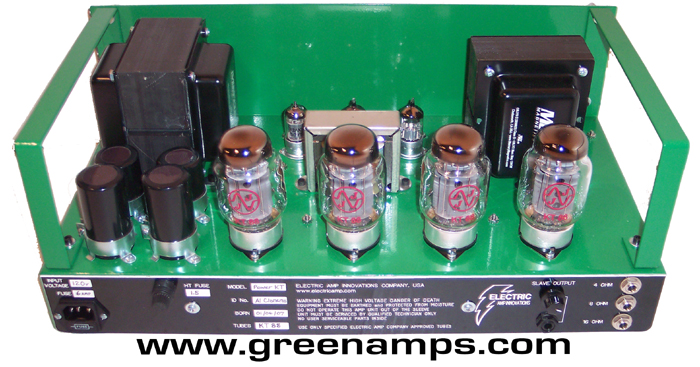 INPUT VOLTAGE - HT FUSE - ID and WARNING - SLAVE LEVEL and OUTPUT - 4, 8 & 16ohm Speaker Jacks
Volume & Power Tested for Best Performance before Delivery.
Amp is Tone and Volume Ready for a Lifetime.
all rights reserved 1997 www.greenamps.com
ELECTRIC AMP, USA