THE GREEN AMP - Master Volume Unit EL34 120watt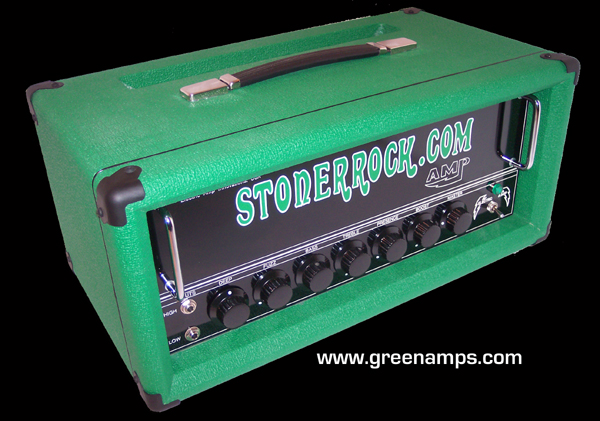 Inside and Out, these Units are Authentic GREEN AMPS Hand Made in the USA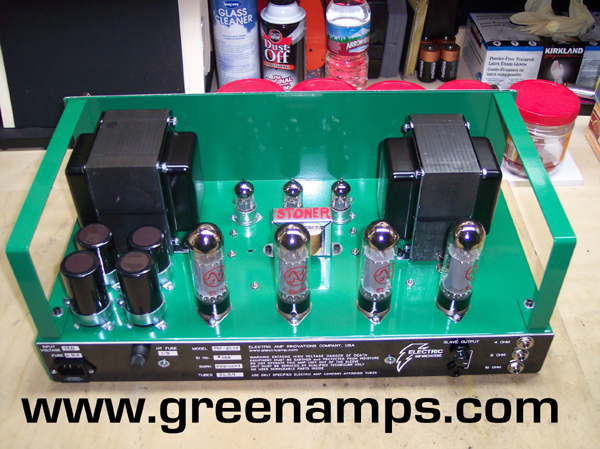 PRO AUDIO that can provide Mondo Volume and handle Sonic Vibration.
Engineered for Performance and Beyond Imaginable TONE !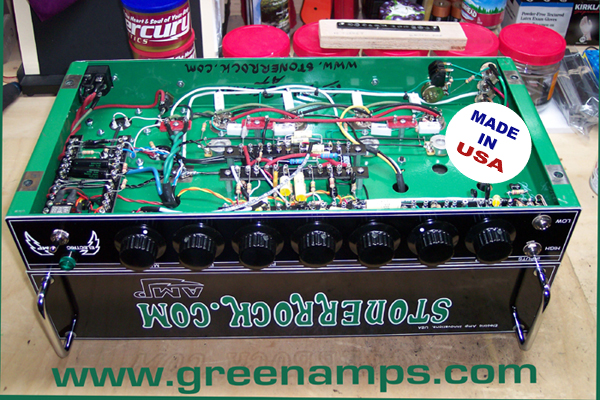 True Military Grade Hardwire, Point to Point Amplification on a real 12 & 14 Gauge USA Steel Chassis.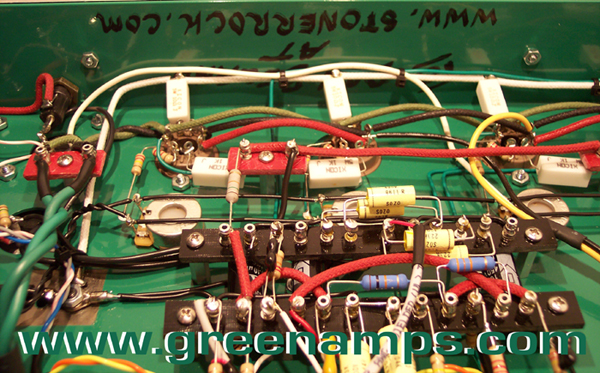 Hand Made Turret Boards, 18 and 20 Gauge Hardwire, SOZO Caps, all add up to PURE TONE !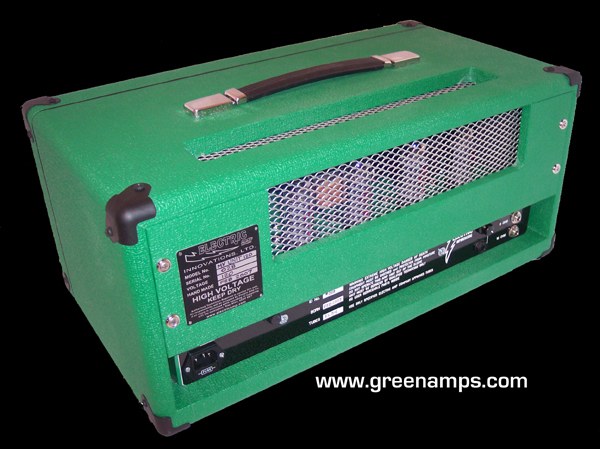 Over a Decade of Launching GREEN Amps into Orbit with dedication to "The Riff".
Gear Made to be on the Road & cranking in the Studio.

Indy Music Musicians'
Authentic Burly GREEN Tone !



Thank You El Danno at StonerRock.com
Best Regards,
ELECTRIC AMP, USA
Master Volume RETURN
all rights reserved 1997 - ELECTRIC AMP Innovations, USA - www.greenamps.com