GREEN TUBE AMPLIFIERS and GREEN SPEAKER CABS for GUITAR & BASS
---
---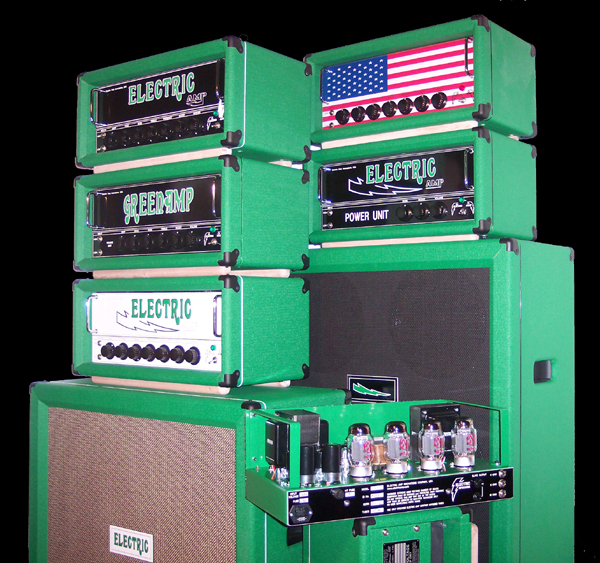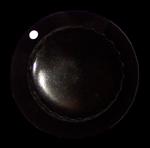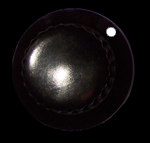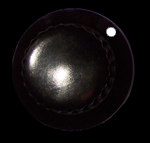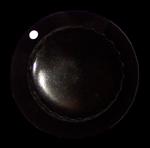 ---
THE HISTORY OF GREEN AMPS USA
1992 - CURRENT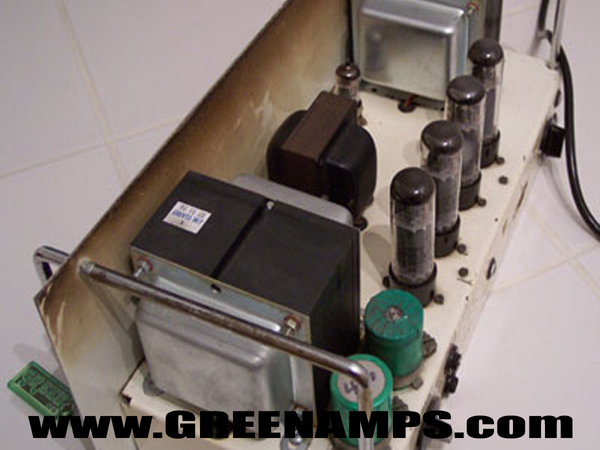 1992-1998
Scorched and Burnt out old 1978 MATAMP GT-120's
Covered in GREEN logos and Vinyde.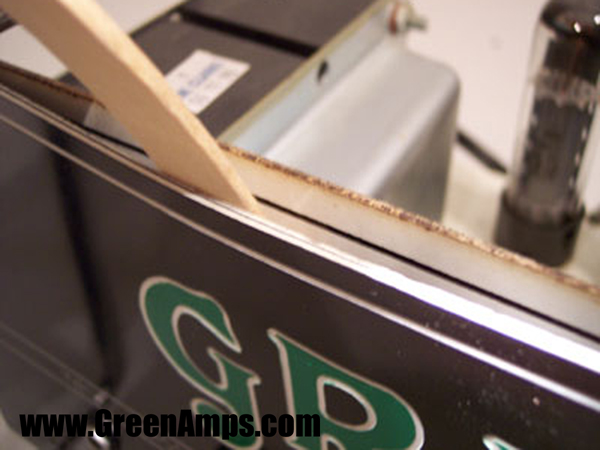 The enamled MAT MATHIAS front panel under the "GREEN LOGO".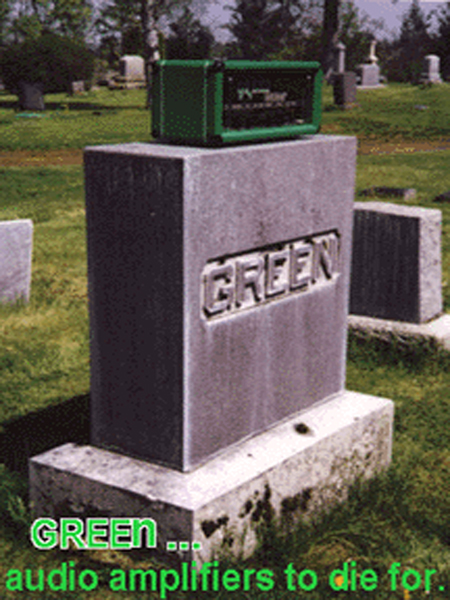 1994-1998 GREEN GT-120
An old rusty 1978 MATAMP GT-120 covered up in GREEN.
They were rare as rocking horse shit and a spoof mid finger
to ORANGE that was making a comeback with Gibson at the time.
There was basically one band playing these on Earth.
They were having zero results with these amps and could not even
complete a whole song without blowing tubes and fuses.
The myth started but there was no sustain.
This very amp in the photo arrived broken, not working and required
$1000+ of repairs to make it run before it ever felt 120V in the USA.
The amp was ordered in February of 1994 and arrived into the usa in September of 1998.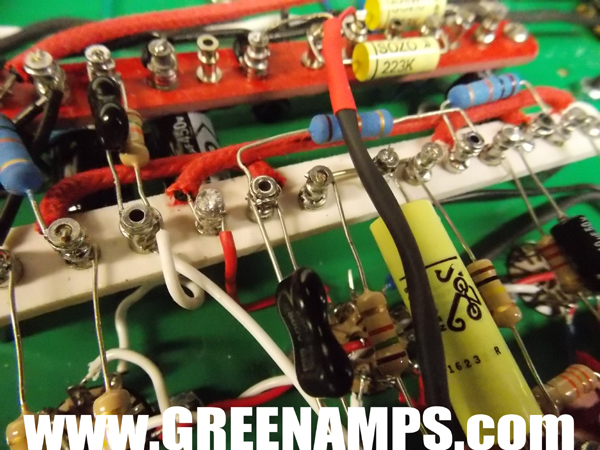 The GUTSHOT of a GREEN Electricamp made in the USA in 2017.
Since 2004 the GREEN speaker cabinets became available
and then
In 2006 the GREEN Elecricamp Amp Units came to life for the first time
from 100% all brand new parts. Ready to play right out of the box.
---
---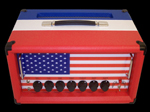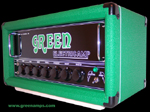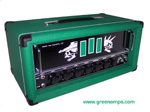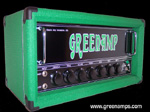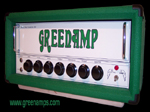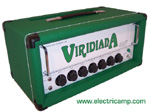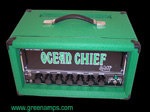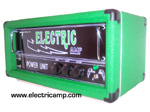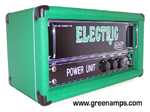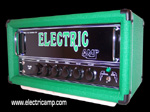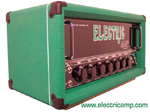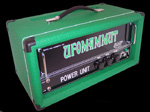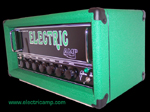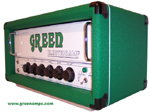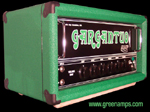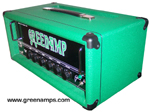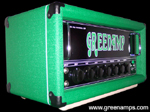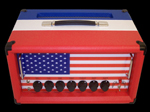 CUSTOM MADE IN THE USA

---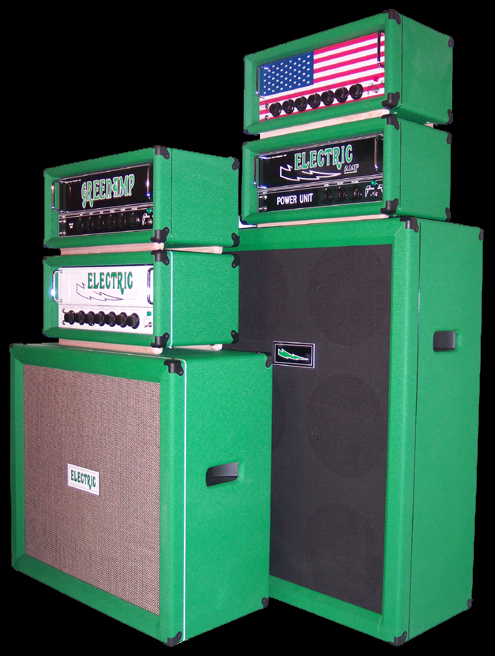 ---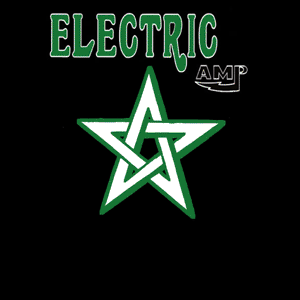 ---
---
all rights reserved 1997-2018 www.greenamps.com
ELECTRIC AMP Innovations, USA ~ LLC
info@greenamps.com